411Mania: Wii 2 Before Xbox 720 & PlayStation 4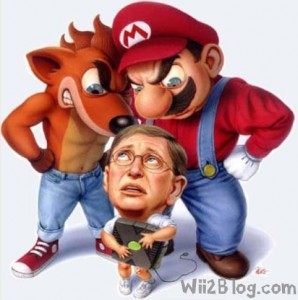 Four writers at the popular culture site 411mania sat down and had a Q&A among themselves about video games. One of the questions they asked themselves was which company of the big three was going to be the first to launch an entirely new console, when they would do it, and why. Their exact opinions were somewhat mixed, but three of the four of them voted for Nintendo, and the general consensus among them was that we would see it some time in 2012.
The main reason for this – and it's a logical one – was that Nintendo would be too focused on marketing the 3DS in 2011 to worry about pushing out a new home console. Once the 3DS catches on and begins to sell with less direct effort, Nintendo will be ready to dedicate some of their mass marketing resources to the Wii's successor.
Justin Weinblatt believes that Reggie lied when he gave us a time around which to expect the Wii 2 – most likely to better surprise us when it does get announced – but said that if he was telling the truth, it wouldn't at all be implausible because "Microsoft and Sony just released Wii-esque peripherals to extend the lifespan of their consoles, so they clearly have no plans to release a new console."
The possibility of Apple barging into the console gaming space was also brought up, as they have (albeit almost unintentionally) currently taken over the handheld market – but considering that gaming has actually never been Apple's thing, it's improbable they'll design a device specifically dedicated to it.
You can read the full discussion here, which includes a little love for Sony as well.
We can deliver all the latest Wii U news straight to your inbox every morning. Want in?