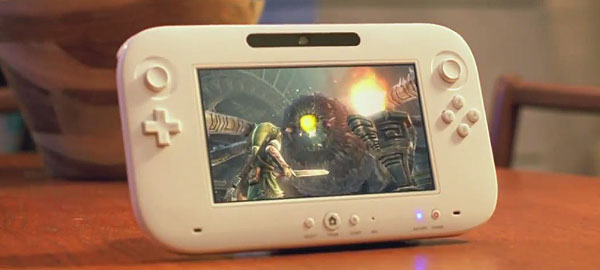 Official Wii U Release Date: November 18, 2012
We keep a log of all the rumours, facts, and whisperings about the Wii U's release date on this handy page for your convenience. Subscribe to our daily newsletter to be the first to know about the latest updates!
September 13, 2012
Nintendo held a press event for the Wii U today during which the final price and release date of the Wii U were announced. The official release date is November 18, 2012.
June 5, 2012
During their E3 press conference today, Nintendo announced that the Wii U would launch in time for the 2012 holiday season. Unfortunately, we still don't have a specific date, but "holiday season" usually refers to November or early December.
January 26, 2012
In an investor relations meeting, Iwata noted that Nintendo will launch the Wii U in every region in time for 2012's holiday shopping season.
December 21, 2011
An official statement released by Nintendo confirmed that the Wii U was on track for a launch sometime between E3 2012 (which takes place in June) and the end of 2012. In other words, roughly the second half of the year.
August 25, 2011
01net reported that Nintendo's internal release date for the Wii U is in June, supporting Sega's earlier expectation of a summer 2012 launch.
June 11, 2011
Sega said that the Wii U is coming out in either the spring or summer of 2012.
April 25, 2011
Nintendo officially confirmed that the Wii's successor is coming at some point in 2012. Iwata said soon afterwards that it will be in their next fiscal year, meaning it will come in April at the very earliest.
April 18, 2011
Current rumours are pegging the Wii's successor for a late 2012 launch, with an April pre-announcement and a full reveal at E3 2011.
November 15, 2010
No one knows the Wii 2's release date, and speculation varies wildly from estimates as soon as Fall 2011 to well beyond 2012. When information on the date is revealed, rest assured this page will be updated immediately.
It is worth noting, though, that Nintendo all but ruled out a 2011 launch for the system, saying that they want to see the Wii push a few million more units before saying anything about the Wii 2.