A closer look at Nintendo Direct's zombie "game"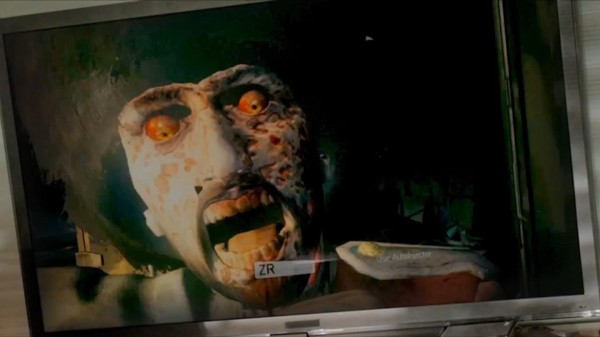 One of GoNintendo's readers took some decent-looking screenshots of the zombie-themed "game" that was shown during the GamePad trailer in yesterday's Nintendo Direct presentation. Glimpses of the TV screen were interspersed very briefly between shots of the living room, and you can check the shots out for yourself after the break.
It's up in the air right now whether this is actually a real game or not. Considering the rather low quality of the graphics (and Nintendo's showing almost nothing of them), I'm inclined to say that it was a brief montage put together solely for demonstration purposes.
That's only my personal guess, though. What do you think?
We can deliver all the latest Wii U news straight to your inbox every morning. Want in?