A 'leaked' Project Café specs sheet
An image has just started circulating the web, which purports to be a sheet of the Wii 2's technical specifications. It looks plausible, and is more or less in line with what we've been hearing about the console's specs so far (minus the quad-core CPU – we've only heard reports of a tri-core so far), but then again, this isn't exactly my field of expertise, so I'll let you judge its authenticity for yourself.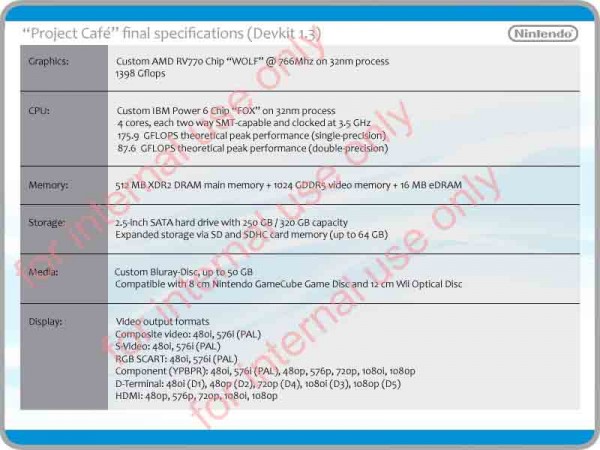 So here we go again. Fake or not? Leave your thoughts in the comments below!
We can deliver all the latest Wii U news straight to your inbox every morning. Want in?