Assassin's Creed 3 to have redesigned health system and combat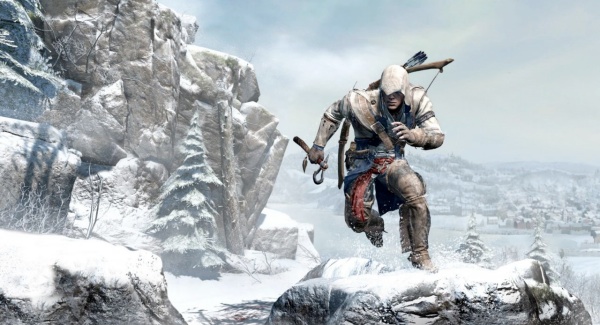 In an interview with Now Gamer, Alexander Hutchinson, Ubisoft Montreal's creative director, shared some more details on Assassin's Creed 3. The new information reveals that the game will have a new combat system and a redesigned health system.
We rebuilt the combat system from the ground up. Everything from the player strategy, to enemy types, to animations and camera implementation is new. Connor's combat system is based around a two handed fighting style, so he uses either tomahawk and knife, assassin's blade and knife, as well as many other combinations. The core for us is a redesign of the health system, so that instead of having health units and needing to heal after combat, you now have a regenerating health system which means you can't regain health during combat – you need to escape and rest. This exponentially increases the challenge.
The new game in the series will apparently be an ideal starting place to those new to the series.
We had endless meetings, lunch time discussions, after work arguments over beer, until we realized that what we wanted to do was to treat it like a new IP built around the pillars of the AC franchise, which still obeyed all of the core narrative rules of the brand, and fit within the established fiction.
We can deliver all the latest Wii U news straight to your inbox every morning. Want in?