Bethesda 'will support Wii U if it's powerful enough'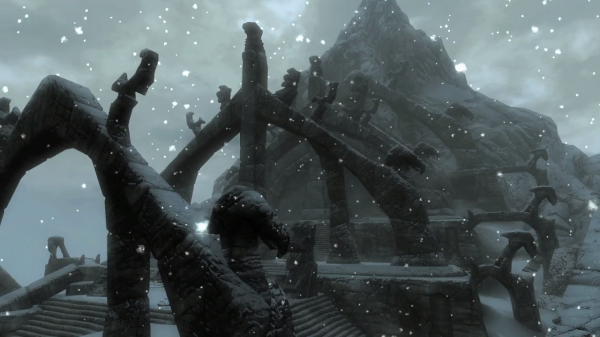 Bethesda are well known for their beautiful open-world games like Fallout 3 and the Elder Scrolls series, and have many fans. I haven't kept up much with them before, but I recently started playing Oblivion, and am loving every moment of it, so I'm definitely excited to see that they're enthusiastic about the Wii U.
Our motto has always been: We want to make our gmaes available to the widest audience possible on whatever platforms that will support the game.

The Wii wasn't even an option – we would have to make wholesale changes to the games we were making on Xbox 360, PS3 and PC to make them work on Wii.

I honestly know nothing about the tech specs of the new platforms and whether or not they are a good fit for what we are making with say Rage and Skyrim and Prey 2. If they are a good fit for the kind of games we are making then absolutely, we would look to put them out for those. But beyond that I can't get into specifics.
Bethesda's vice president Pete Hines was careful to not outright confirm anything; but considering that the Wii U is a more powerful machine than the PlayStation 3 and Xbox 360, I'm quite certain that it will, in fact, be a "good fit" for their future projects.
We can deliver all the latest Wii U news straight to your inbox every morning. Want in?