Darksiders II's Wii U-exclusive bonus content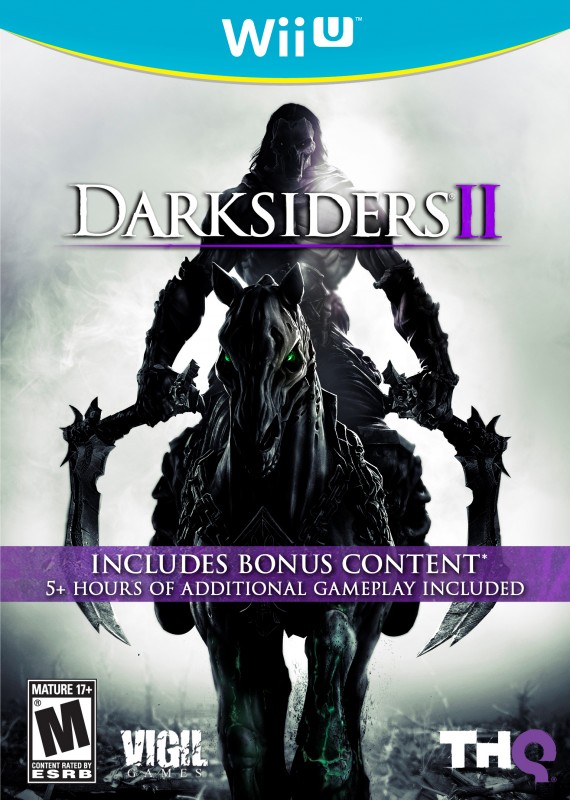 Lots of exclusive bonus content has been revealed for the upcoming Wii U version of Darksiders 2. Details are after the break!
Argul's Tomb – The game's first downloadable content pack featuring a unique area, three new dungeons and new weapons and armor to collect.
Death Rides Pack – Three new side-quests for the Darksiders II campaign.
Angel of Death & Shadow of Death packs – New legendary armor and weapon choices for the player early in the game.
Deadly Despair Pack – Upgraded horse speed boost.
Additional unique legendary weapon and armor sets for the player to use from the start of the game.
We can deliver all the latest Wii U news straight to your inbox every morning. Want in?