Do Tecmo Koei have more in store for the Wii U?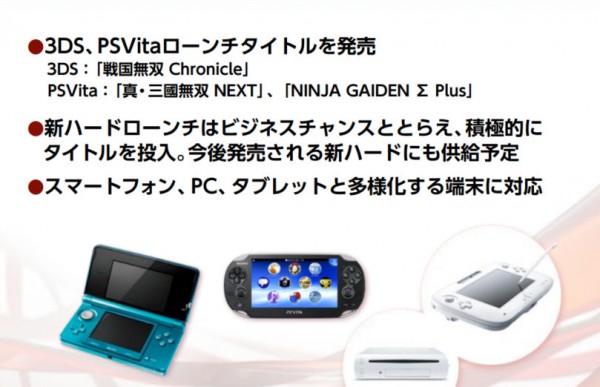 Last week in a financial statement, Tecmo Koei discussed plans of taking advantage of new hardware launches by actively releasing products for new consoles. While not specifically mentioning the Wii U, it is a console that we know will be launching soon. Not only that but the Wii U is pictured on the slides shown at the earnings briefing.
The problem is, this could just be an acknowledgement of the titles that we already know Tecmo Koei have planned for the Wii U, such as, Ninja Gaiden 3: Razor's Edge. However, There have been rumours floating around that Tecmo Koei plans to announce a new IP at E3 2012. I guess we will just have to wait and see.
We can deliver all the latest Wii U news straight to your inbox every morning. Want in?