Dragon Quest X is coming to the Wii U, save data will be transferable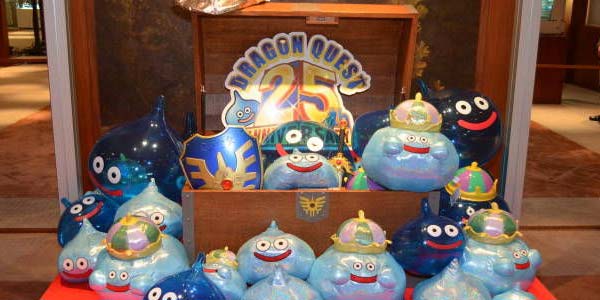 Square Enix just held a press conference dedicated to Dragon Quest, and it was announced there that Dragon Quest X, which we only knew was coming to the Wii, would also make an appearance on the Wii U, confirming previous speculation we had heard about such a port.
The games will be functionally identical, but the Wii U version will feature significantly better graphics. The best part? Iwata himself came on stage to announce that you'll be able to transfer your save data to the Wii U version of the game once that comes out, so you can start your Dragon Quest X adventure now and continue it on the Wii U afterwards (though it does sound like you'll need to buy two copies of the game).
Some 3DS connectivity was also hinted at, and it wouldn't be surprising to see it happen, given that the 3DS is easily able to connect to both the Wii and the Wii U.
All in all, it's certainly a welcome announcement, though it does eerily remind me of how Nintendo announced at the last minute that the GameCube's swansong, The Legend of Zelda: Twilight Princess, would also serve as one of the Wii's definitive launch titles.
We can deliver all the latest Wii U news straight to your inbox every morning. Want in?