Dragon Quest X to feature taking and sharing of screenshots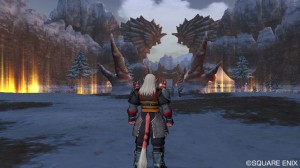 A new feature of the upcoming Dragon Quest X Online for the Wii and Wii U will be the ability to take in-game screenshots and share them with friends.
Using the "photo machine" feature of the game, players will be able to take screenshots while playing which can then be uploaded to a special website to be viewed by friends.
Square Enix suggested that this feature could be used to create a journal of your adventures around the Dragon Quest world, to take epic group pictures with your friends or to take pictures of intense battles.
Fittingly, Square Enix have also released a new batch of screenshots with this news, which you can check out after the break.
We can deliver all the latest Wii U news straight to your inbox every morning. Want in?