Far Cry 3 on Wii U? We'll see how it goes, says Ubi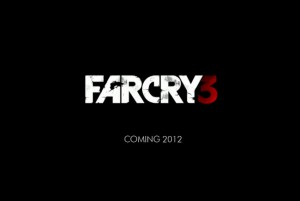 Ubisoft's Far Cry 3 is set to release on the PS3, PC and 360 in 2012. However, a Wii U version does not seem to be on the menu, for now at least. When asked whether Wii U owners would be getting the game the response wasn't too promising.
"That all remains to be seen, to be honest," said Jamie Keen, lead designer on the game. "Right now we'll concentrate on those three lead SKUs [PC, PS3 and Xbox 360], and we'll have to see how it goes from there."
Jamie Keen was then pressed on the matter, and reminded that Ubisoft are supporting the Wii U with Assassin's Creed and Gearbox are supporting the platform with Aliens: Colonial Marines. These games surely demonstrate that the Wii U could showcase more maturer games than it's predecessor? His response was:
"I'm afraid I'm going to be super evasive on this one! I think the possibilities of Wii U… I think it opens up a new realm of possibilities for more mature titles, but for now we're concentrating on those three SKUs."
Far Cry 3 for Wii U could still be a possibility but for now it seems Wii U owners will be missing out.
We can deliver all the latest Wii U news straight to your inbox every morning. Want in?