Grand Theft Auto 5 to release in 2012 for the Wii U?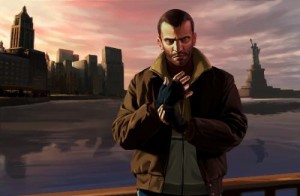 This is one of those rumours that just won't go away. Some sources say that GTA V will be on the Wii U, others point in different directions. Now we have a new set of rumours from sources apparently close to Rockstar, who have told Gamespot that Grand Theft Auto development is well under way and that they are actually putting on the finishing touches.
The disheartening thing about this rumour is that the source has made no mention that the platform that the game will be coming to will be the Wii U. All we have to go on is the fact that the source mentioned that a 2012 release was very likely and previous rumours that have said the game will be coming to the Wii U.
The source did say that "It's the big one," and that the game's scale would be vast.
We can deliver all the latest Wii U news straight to your inbox every morning. Want in?