Griptonite Games want to develop for the Wii U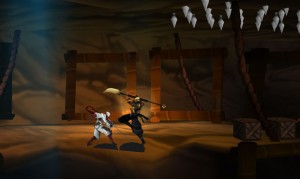 In an interview with NowGamer about their upcoming Nintendo 3DS title, Shinobi, Griptonite games have expressed interest in a developing a game for the Wii U. When asked whether they were tempted to develop for the Wii U they had this to say.
It would be awesome to work on Wii U, if just to explore new ideas. That handheld screen could open up some great possibilities for a tabletop kind of experience with friends, among others.

Nintendo has always been known for its innovation and the Wii U is no exception. We're not only tempted but itching to develop for it!
Time will tell whether their enthusiasm will manifest into physical games for the Wii U.
We can deliver all the latest Wii U news straight to your inbox every morning. Want in?