How far can you go with the Wii U controller?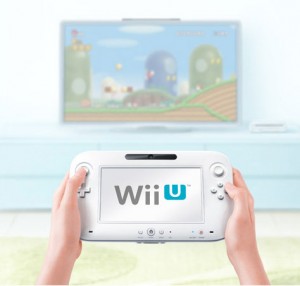 We know that the Wii U's controller will be able to play games without the use of the television set but what will the range of the controller be? Will you be able to play in your bedroom? At your friend's house over the road?
Iwata has shed some light on these burning questions, and though he does not go into much detail, he does give us an idea of how far we will able to take our controllers from the Wii U console.
We are not saying we can get away from the living room at all," Iwata told Time. "What I'm saying is that we shall be less dependent on the home TV set; more specifically, the images and all the others are processed within the inside of the console of the Wii U, not in the controller. So, for example, you cannot just take away the controller and continue playing.
From these quotes I think you can pretty much rule out a a friend's house, but Iwata does seem to confirm that we might at least be able to go into different rooms in the house with the controller.
[It will have] a certain range. Also, it is possible for you to be in a separate room from the living room where the console of the Wii U will be located. However, dependent upon the thickness, for example, of the wall, we cannot tell if you will be able to smoothly play on that.
What do you think the range of the Wii U's controller will be?
We can deliver all the latest Wii U news straight to your inbox every morning. Want in?