How Project Cars will utilise the Wii U controller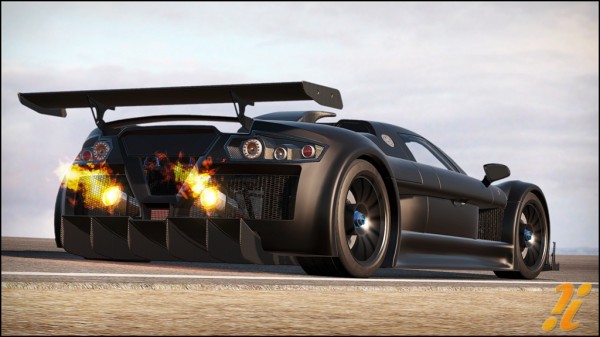 Slightly Mad Studios' racing simulation game, Project Cars is due for release in 2013. The game is slated for the PlayStation 3, Xbox 360, PC and the Wii U. The studio have been positive about getting the game onto the Wii U and recent information seems to suggest that this is going well.
An official document about the game explains how it will utilise the Wii U controller's unique features.
Screen as primary view – I.e., allowing you to transfer play of the game between the TV and on-the-go around the house.
Screen as secondary view – Switch between rear-view mirror, overhead map, telemetry.
Primary input method – Drive by tilting the controller, on-screen buttons replicate the buttons/switches on a real wheel (push to toggle on/off or flip up/down).
Secondary input method – Manage decisions in the pits (swiping through tire choices, setting fuel amount).
Camera – personalise your profile, pose for the podium.
Menu navigation method – Flick photos from your gallery to the TV, private chat with team-mates.
We can deliver all the latest Wii U news straight to your inbox every morning. Want in?