Insomniac Games discusses the Wii U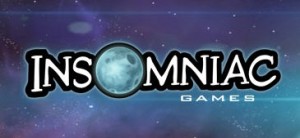 Resistance developers, Insomniac Games have shared their thoughts on the Wii U while speaking to Industry Gamers. CEO, Ted Price explained to the gaming website his initial thoughts on the Wii U:
"I was surprised. I wasn't expecting a handheld controller of that size, and I wasn't expecting a touch screen, so I think all of us saw a lot of opportunity in terms of how we could use that second screen with an HD screen at the same time." He continued, "All of our designers and anybody on our team, I think their first thought is, 'How could we use this to enhance our games in some way?' Since every game is designed differently, there's always a different opportunity. I don't think, one size fits all when you're talking about a controller like that. It's got to fit the game that you're making. We continue to be surprised by how people are using Move and Kinect and it's a nice part of one's toolbox."
Their upcoming game Overstrike is currently slated for PS3 and 360 release but Insomniac Games haven't ruled out a Wii U release.
"Since we haven't talked about a release date, I don't know if it's too late or not [to bring Overstrike to Wii U as well]. You never know," he told Industry Gamers. "For now, what we're talking about though is that Overstrike is going to be out on PlayStation 3 and Xbox 360."
We can deliver all the latest Wii U news straight to your inbox every morning. Want in?