Interview: Terra Incognita dev shares new details about the upcoming Wii U RPG
You might not have heard of Terra Incognita, the old school style RPG that will be making its way to the Nintendo Wii U. The game first came to light  when the developer Dan Steer created  a Kickstarter page for the nostalgia-inducing RPG. The Kickstarter was successful and reached the amount necessary for the game to make its way to Nintendo's newest home console.
Wii U Go got in touch with Dan to find out more about the retro RPG adventure he was planning to bring to the Wii U.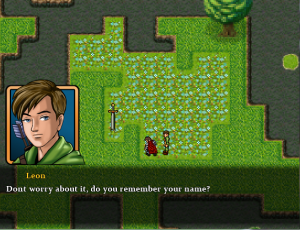 Wii U Go: What made you decide to do an RPG in this style?
Dan: I have always loved classic RPGs, my favourite game of all time is Suikoden. I grew up playing all of the the classic retro rpgs people love to reminisce about now. In my opinion there are very few classic rps that pay homage to those awesome classic games! So I decided to make one. I am totally in love with the 16bit era look! So I went for that pixelly look, sharper sprites, kind of a mash up of styles. But cool!
Wii U Go: What made you choose the Wii U as a platform for Terra Incognita?
Dan: I didn't really choose Nintendo, I was contacted about my game when it was in its early stages. I am so happy to be working with this platform in mind! I have always been a huge Nintendo nerd.
Wii U Go: Can you explain a bit about the story Wii U gamers will encounter?
Dan: As for the story in Terra Incognita, this is something we have been really secretive about. So this the first we have talked about it. The story is set on Terra. An ever changing world, its people are currently struggling through a civil war, the Valganis Imperial Army is Ruled by a cruel man. Lord Valganis. Who according to rumours, seems to wield some sort of magical ability. There is definitely more to this man than meets the eye. The player wakes with no memories except for his name, as you progress through the main story the players memories will come rushing back. And you will be left with some game changing decisions to make. The story will be deep and feature tales of Love, friendship, brotherhood and betrayal.
Wii U Go: Will the game make any particular use of the Wii U Gamepad's features?
Dan: For the Gamepad, we are looking at using it for a clean inventory management, so the player can use items and equip gear on the move. Without having to pause the game and use the in game menu. Also for changing equipment/using special abilities in battle.
Wii U Go: Do you plan to develop more titles for the Wii U in the future?
Dan: As for developing more for Wii U in the future, I think we want to see how Terra is received first.  After all, Terra was initially meant to be a Windows/Mac only release. But we are very excited to see our game on a Nintendo console. Awesome!
Wii U Go: Is there are release window for the game that you can share with us?
Dan: As for a release timeline, Dec 2013 for Windows and then we will get straight down to it!
Wii U Go: Bonus question! What is your favourite Nintendo series?
Dan: My favourite Nintendo series is Fire Emblem, Chris our new team member. Says Zelda!!!
Click here to view the Kickstarter video for Terra Incognita.
We can deliver all the latest Wii U news straight to your inbox every morning. Want in?