Is Assassin's Creed 3 coming to the Wii U?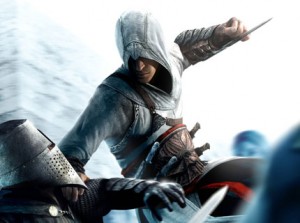 During an earnings call yesterday, Ubisoft CEO Yves Guillemot confirmed that Assassin's Creed 3 will be releasing on October 30th, revealing that the game has been in development for three years. Guillemot also mentioned that it would be the "the biggest launch in Ubisoft history."
However, the question is, will Assassin's Creed 3 be making its way to the Wii U? It seem very likely as we already know that an Assassin's Creed title is coming to the system. Ubisoft have also been quite supportive of the Wii U since its reveal at E3. Would you like to see Assassin' Creed 3 come to the Wii U?
We can deliver all the latest Wii U news straight to your inbox every morning. Want in?