Kingdom Hearts III could be for Wii 2
At Metro.co.uk, a rumour has begun to brew suggesting that Kingdom Hearts III will be seen on the Wii's successor. Originally, it was thought to be in development for the Wii, but apparently, newer comments mention that the game will run in high definition, suddenly making a Wii 2 project that much more palatable.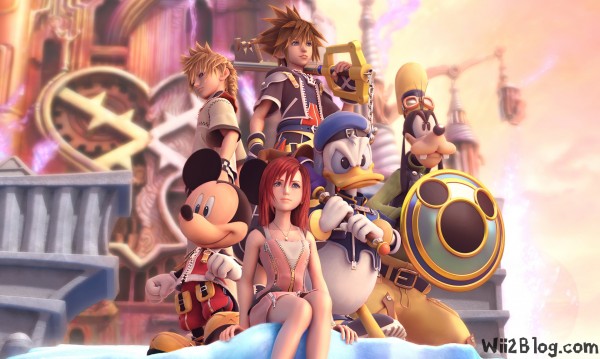 This rumour comes from a recent interview with Tetsuya Nomura, the producer of the Kingdom Hearts games. As andriasang.com translates,
There could be some deeper meaning to the "3" in the title. In addition to indicating the use of 3D visual output, the game will be connected to Kingdom Hearts III both in terms of gameplay systems and story. It's possible that the ending of 3D will lead into the story of KHIII.
Kingdom Hearts 3D is currently in development for the Nintendo 3DS, and Square has supposedly completed all the groundwork for it, and is now focusing on building up the game itself. You can read more about it here, at our friend Adam's site.
The series has traditionally been kept to the Sony platforms, with both Kingdom Hearts I & II being PlayStation 2 exclusives. Some installments have ventured into GameBoy Advance, Nintendo DS, and cell phone territory before; but for the main series, Square Enix has always stuck with the Japanese consumer electronics giant. That's plenty of reason to believe the rumour's false, and that Kingdom Hearts III will turn out to be a PlayStation 3 game, as most fans currently expect; but third-party developers are free to choose which platform will allow them to express their vision best. If the Wii's successor offers Square Enix greater possibilities, developing for it would only ensure that the final game is better than it ever would've been on a current-gen platform.
Source: Kingdom Hearts 3D Connects to Kingdom Hearts III (via)
We can deliver all the latest Wii U news straight to your inbox every morning. Want in?