Miyamoto: The Wii U will inspire developers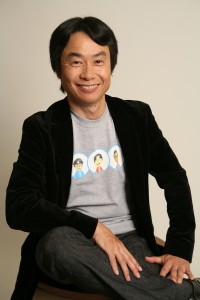 In an interview with French newspaper Liberation, Miyamoto explained that the Wii U would inspire developers to create new types of games. When asked whether the uniqueness of the Wii U would make development for the console more complex Miyamoto said:
"It will not be difficult. In a way, it will be even easier because I think the machine is more responsive to the aspirations of developers, and offers more creative freedom than traditional systems available. The latest technology, graphics capabilities and new possibilities of the Wii U create an attractive and welcoming [environment] to the game-designers."
Miyamoto also went on to explain that the Wii U offers more freedom to developers when creating software for the console.
"It is a machine that defies the imagination and creativity [of people]. But that means more fun for developers. There are many ways for the player to control the image [on-screen]. This may be confusing at first, but I think it will be easy to adopt because it [pools together] the freedom demanded by developers themselves. And it offers lots of new expression to their imagination."
We can deliver all the latest Wii U news straight to your inbox every morning. Want in?