New Wii U info is coming at 3:00 PM PDT today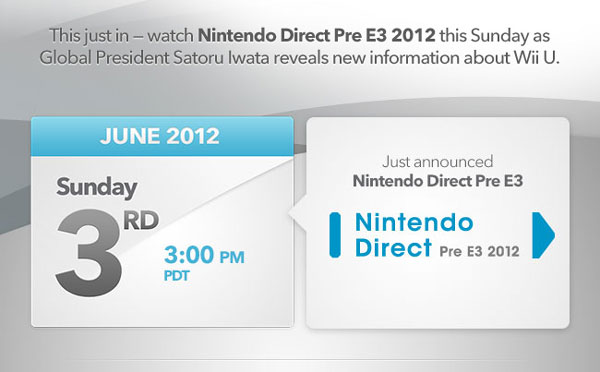 Nintendo sent out an email to let the world (or in this case, their Club Nintendo members) know that Iwata will reveal brand new, pre-E3 Wii U news at 3:00 PM PDT today (to see what time that is in your timezone, click here). The announcement will be broadcast in the form of a Nintendo Direct episode, which will be streamed right here. We'll be here at Wii U Go to cover everything Wii U-related that comes out of it, of course.
It's about time Nintendo themselves threw us a bone, eh?
We can deliver all the latest Wii U news straight to your inbox every morning. Want in?