Nintendo looking to turn casual gamers into core gamers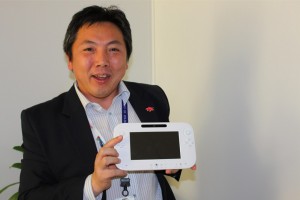 Much of the Wii U already seems unusually daring for Nintendo, but a recent statement from Katsuya Eguchi reveals that they're planning to do something which many would be quick to call downright impossible.
With the Wii, we wanted to bring in as many new users as possible and have them experience the games, but as a consequence, I think a lot of the core gamers felt that it wasn't for them, and they started moving away. With the new console and the new controller, we definitely want to bring core gamers back and create new gamers as well. So, with the Wii U, we hope that the players who were introduced to gaming for the first time on the Wii will step it up and become core gamers themselves.
It's true that many core gamers were turned off by the Wii's marketing, which focused mostly on trying to push the console into living rooms that had never contained a video game console before. Even though the Wii's library is chock-full of deep and rewarding experiences, amazing efforts like Super Mario Galaxy or Metroid Prime 3: Corruption simply never made the kind of splash that the likes of Wii Fit did.
It's been rumoured for a long time that Nintendo is aiming to recapture this core gamer with the Wii U, and that's no surprise – but it will be very interesting to see how they plan to convert those whose video game horizons end at simulated cycling to people who can spend their entire weekend neck-deep in a massive adventure. The new tablet controller will apparently be the key to making this happen, as it can seemingly be used for just about anything. I suppose casual gamers may be drawn in by its iPad-esque functions like drawing, web browsing, and touchscreen-based games; while core games will find use for it as an off-screen HUD or a creative extension of the TV's screen.
The issue I see here is that casual gamers are thought of as fundamentally different from core gamers; and thus, play fundamentally different games. I'm looking forward to watching Nintendo's plans for converting them unfold.
We can deliver all the latest Wii U news straight to your inbox every morning. Want in?