Nintendo: The Wii U will not have the same software problems as the Wii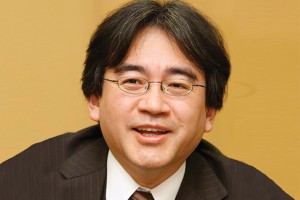 Operation Rainfall is a stark reminder that software droughts on the Wii are a problem. At a a recent investor's call, Nintendo president Satoru Iwata was asked what steps the company was taking to ensure that the Wii U did not suffer from the same software problems as the Nintendo Wii.
In response, Iwata reflected on Nintendo Wii failures, "at the times the Nintendo DS and the Wii were released, we could not make the software publishers appreciate our systems highly and count on them. At the time, Nintendo was driven to the edge of the ring," Iwata said to the investors. He then went on to describe that many industry observers speculated Nintendo would leave the hardware business, which forced Nintendo to rely on itself for software production early on.
The president of Nintendo then noted that third parties began to accept the DS more but this wasn't the case for the Wii. "Software publishers put some effort into creating some titles, but the sales did not reach their expectations on the Wii, which made them think that they could not have high expectations for business on the Wii," Iwata explained.
The software droughts came about pretty much because third parties weren't biting and "Because of this, when Nintendo failed to seamlessly provide software, there were no other titles to fill up the gaps,"
Iwata also mentioned that the company were thinking differently from when the DS and Wii were launched. With the Wii U they discussed its development with outside companies.
Interestingly, he also went on to say that Nintendo were actually developing several titles in collaboration with third parties, though he refused to go into specifics.
"What we are aiming for with the Nintendo 3DS and the Wii U is, platforms which have much more software and a wider variety of software than the former Nintendo DS or Wii," Iwata told the investors. He then went on to say that Nintendo is "prepared to invest in order to make this a reality."
It seems like Nintendo are really trying to make sure that the Wii U is not plagued with the same software problems as the Wii. It will also be interesting to see what these Nintendo-third party collaboration titles are.
We can deliver all the latest Wii U news straight to your inbox every morning. Want in?