Pachter: "Nintendo is in disarray"
February 26th, 2012 in News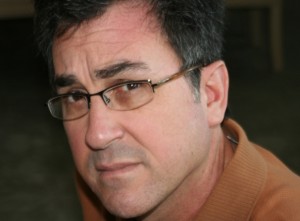 Love him or hate him, Michael Pachter has been sharing more thoughts on Nintendo's handling of the Wii U. During his keynote at the Ayzenburg A-list Summit 2012, Pachter mentioned that he believes that Nintendo have "blown it" by not telling people what the price is going to be and that Nintendo have to launch their next home console at $249:
It's going to launch at $249 because it has to. I think they're dead anyway because Xbox with Kinect will be priced below that by the time they launch. Wii was a bubble and that the Wii bubble has burst.
Pachter also went on to mention that Nintendo have waited too long to release the Wii U:
Nintendo is in disarray because they waited too long to launch the Wii U. I know that this sounds like sour grapes because they didn't launch the Wii HD in 2009 or 2010 as I 'predicted' – they should have, and because they didn't, the decline in Wii and DS hardware and software sales drove them into generating losses.
He also believes that the market for the Wii U will be half the market of the Wii and that the casual gamers who bought the Wii have moved onto other platforms:
I believe that a large portion of the Wii audience comprised casual gamers – those who bought one or two games a year the first two years, then put the Wii aside – and that those casual gamers moved on to another platform. The "other" platform may have been Facebook games, smart phone games, tablet games, or one of the other consoles, but once they moved on, they are not likely to come back.
Pachter also discussed the consequences of Nintendo's recent reports of losses:
I'm paid to advise investors, and none have made a profit owning Nintendo stock," he said. "I don't think that many will make a profit over the next few years, because I don't think Nintendo's strategy will return them to profitability. If the context above infuriates you, go back to school and pay attention, then read it again.
We can deliver all the latest Wii U news straight to your inbox every morning. Want in?