Pikmin 3 and Super Mario Bros. Wii U to be shown at E3 2012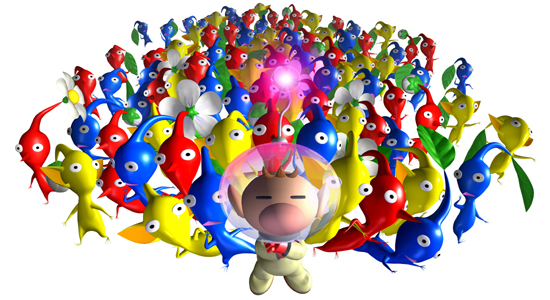 News for Pikmin 3 on the Wii U has been released by Miyamoto, via Kotaku's press contact at Nintendo:
In a recent interview, Mr. Miyamoto confirmed that a new Pikmin game will be shown at the E3 Expo in June. He believes that anyone who has played Pikmin games in the past will enjoy playing.
This confirmation is big news for Pikmin fans who have waited eight years for the next installment in the series.
In another interview, it was said that,
Mr. Miyamoto  also confirmed that a new Super Mario Bros. game for the Wii U system will be shown at this year's E3 Expo. This is based on the Mario experience that was demonstrated at last year's E3 Expo. We'll have more to announce about our plans for the E3 Expo at a later date.
No specific details are given, but if you liked the New Super Mario Bros. Mii demo shown last year, chances are you'll enjoy this year's Super Mario Bros. Wii U presentation as well.
We can deliver all the latest Wii U news straight to your inbox every morning. Want in?