Pitchford: Colonial Marines script is good enough for TV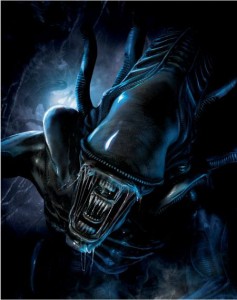 Gearbox Software's Randy Pitchford believes that the script for their upcoming game Aliens: Colonial Marines is so good it could be made into a TV series.
"We could make a whole TV series out of the material they crafted for us," said Pitchford. "You gotta be careful with it, though. You can imagine when the characters belt something out and it doesn't work… it's delicate and difficult so we're being very subtle."
Randy Pitchford also explained what they were doing to please fans of the sci-fi saga. "There are so many neat, fun things we get to do. Like, what happened to Burke? What happened to Hudson? They're there, somewhere. They're all fun play spaces that you get to visit after these events unfolded."
Aliens: Colonial Marines is one of the many third party titles coming to the Wii U. It will also be making its way to the PS3, Xbox 360 and PC.
We can deliver all the latest Wii U news straight to your inbox every morning. Want in?