Pre-order the Zelda: Skyward Sword CD + Gold Wii Remote bundle on Amazon!
September 1st, 2011 in News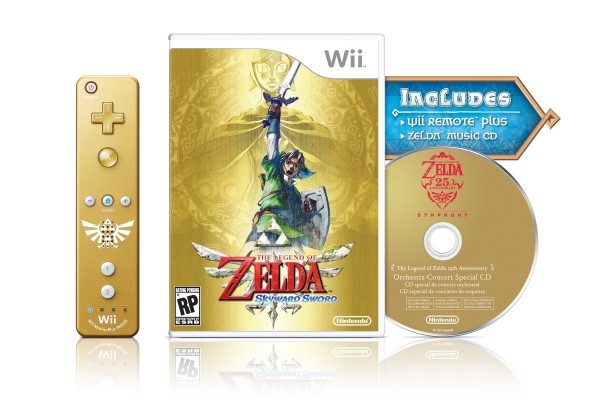 UPDATE: It appears that the golden Wii Remotes have run out, as the Wii Remote bundle's order page is now 404'ing. However, you can pre-order the non-bundle version of Zelda: Skyward Sword from here – and it still includes the limited edition Zelda Symphony CD.
---
Amazon have started taking pre-orders for the bundled version of The Legend of Zelda: Skyward Sword that comes with a golden Wii Remote Plus and a music CD from the Zelda Symphony. It's a great deal, because for just $20 more than the game alone, you'll get a Wii Remote Plus with it – and a golden one emblazoned with the Hylian crest, at that.
The CD will only be included in the first production run of the game, and the bundle is limited-edition, too, so if you want that or the beautiful Wii Remote, you'd better get your pre-order in soon.
We can deliver all the latest Wii U news straight to your inbox every morning. Want in?