Project Café to have 8 GB of flash memory and 25 GB discs?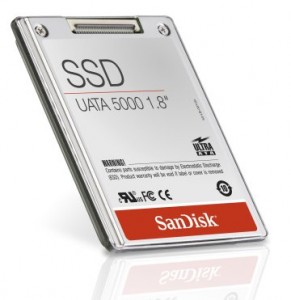 Kotaku just came out with an unconfirmed report telling us that the Wii's successor will have HD, but no HDD. Instead, they say it will feature a measly 8 GB of flash memory. For comparison, the Xbox 360 launched in 2005 with a 20 GB hard drive. The system will allegedly be open to additional memory by means of SD cards, just like the Wii, DSi, and 3DS, but I still think it will be inconvenient for purchasers to be forced to buy additional storage just because they want to say, download a large expansion pack or two.
Additionally, Kotaku's sources have told them that Project Café will not utilize HD-DVD or Blu-ray discs, but will opt for a proprietary disc format with a capacity of 25 GB instead – the same capacity as a single-layer Blu-ray disc.
They also said that they've heard conflicting reports on whether the Wii 2's resolution will cap out at 1080i or 1080p.
I find the rumour of 8 GB of memory rather worrying. Flash memory does have many advantages over hard drives, but considering how cheap the latter has become, I think it would honestly be a little silly of Nintendo to not step up to the plate and give us enough space to, you know, not have to "clean the fridge." While 8 GB is 16 times the amount of memory the Wii had, Wii 2 games will no doubt be larger in size, so that amount of memory will probably still fill up just as fast.
We can deliver all the latest Wii U news straight to your inbox every morning. Want in?