"Project Cars" slated for the Wii U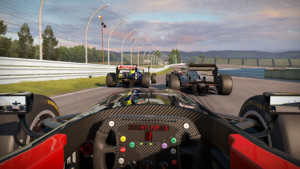 Project Cars (tentative title), a racing simulation game, might be coming to the Wii U as well as the Xbox 360 and PS3. The game, which is currently in development, is uniquely using community feedback to improve and change the game.
The whole point of WMD was creating a game where you're listening more to the fans than you are to the publisher. I don't want to suggest that publishers are evil, but we'd rather ask the community what cars they want in the game and what tracks they want in the game, and then we know that the game we're making is the one that these people want to buy.
Players sign up to a website called World of Mass Development and are granted access to regularly released builds of the game. They are then free to comment on how the game can be improved.
Project Cars is set to release in 2013.
We can deliver all the latest Wii U news straight to your inbox every morning. Want in?