Reggie believes the Wii U has a chance to "disrupt the market" like the Wii did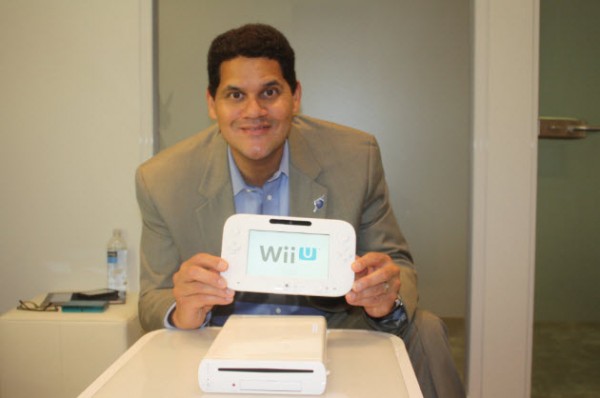 Reggie spoke on how Nintendo plans to approach the development of Wii U projects now that his company has a powerful HD platform to work with. In a nutshell, he wants to really drive the controller's touchscreen and connectivity features home as the console's defining features, and thinks the Wii U has a chance of achieving a Wii-like impact on the industry if they play their cards right.
The Wii U has to deliver a differentiated experience that can only be brought to bear through the use of these two screens. If all we do is a beautiful game in HD, it's been done before. We have to take advantage of the second screen, we need to take advantage of the connectivity that the system will offer and, if we do that, we believe that we will yet again disrupt the market the same way we with DS and Wii.
Confident words. If Reggie speaks the truth, we're in for some fabulous high-definition treats next year.
We can deliver all the latest Wii U news straight to your inbox every morning. Want in?