Reggie confident in Wii U's power, but HD alone is "not enough"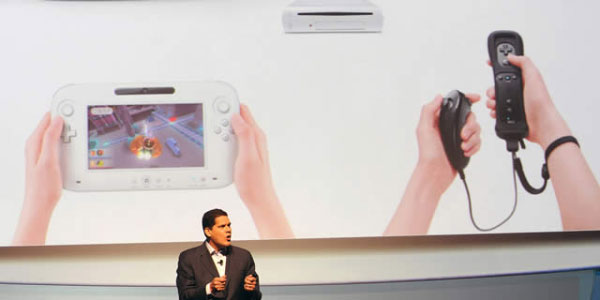 Interviewed at CES, Reggie spoke a little on the philosophy behind the Wii U. He's confident that the console has the graphical prowess to hold its own against its future competitors, but really wants to focus on creating new experiences with the touchscreen controller.
The big innovation with the Wii U is the controller and the ability to have an interactive experience that leverages all of your traditional input buttons as well as a screen built right into the controller. Yes, the system is HD capable; it'll generate the most gorgeous pictures. But for us that's not enough.

We need to continue pushing the overall experience forward. We need to bring new types of entertainment. New types of gaming and the combination of a big first screen — your home TV — coupled with a second screen in your hands, in our view, is going to bring gaming to a whole new experience and to continue driving the industry.
Finally, Reggie boldly claimed that "[the] system is capable to do the most complicated, the most HD-intensive types of games." What he's trying to say, I think, is that the Wii U has sufficient horsepower to let developers focus on nurturing new ideas instead of fighting a bloody battle for every last frame.
We can deliver all the latest Wii U news straight to your inbox every morning. Want in?