Reggie talks Wii U target audience & Wii game transfers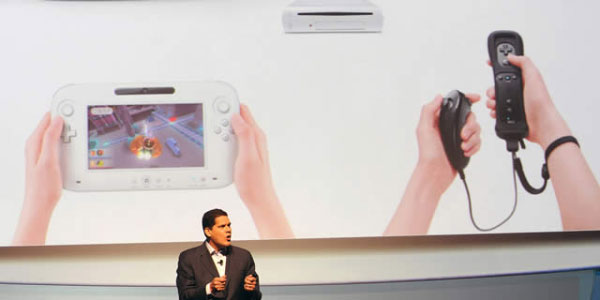 Reggie firmly believes that the Wii and Wii U will cater to entirely different audiences from this point onwards, which he hopes will enable the two consoles to co-exist peacefully "for some time". Citing the new $149.99 price point the Wii now sells at as the key factor in reaching an "expanded demographic". And it makes sense, considering that the so-called "core" audience with an interest in the Wii has had 5 years to pick one up.
He let out another interesting quip, though, which hints at a possible way to "migrate" from a Wii to a Wii U.
We haven't announced pricing for Wii U, but you can definitely expect that pricing is going to be different and that the games are going to be different. We do believe that Wii and Wii U will coexist for some time. As we drive the install base of Wii, we're really setting people up to take their gaming library and be able to transfer it over to Wii U.
The statement is quite vague, but it seems the Wii's new purpose will be to serve as a "starter" console for those looking to get into video games in a low-cost way, with the possibility of a seamless transfer of save data and digital purchases to a Wii U once they're ready to "step it up". It certainly sounds like a clever way to leverage an existing, popular product to drive interest in a new one.
We can deliver all the latest Wii U news straight to your inbox every morning. Want in?