Silent Hill producer speaks about the Wii U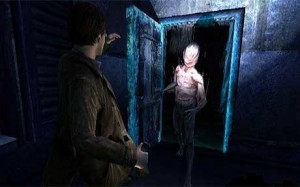 Want to see Silent Hill on the Wii U? If yes, then you might be happy to hear that though producer Tomm Hulett hasn't had a chance to check it out yet, he seems optimistic about the prospect of Silent Hill on the Wii U.
Wii U, I haven't had a chance to check out yet. I was driving to LA during the press conference and I couldn't see it at Nintendo's booth. I heard some things about it. I was in charge of Shattered Memories which was designed for the Wii. I thought we did really cool stuff with motion control, so I'm sure there are some cool things we can do a touch screen in front of you and you can take it with you. Hopefully, in the future I will get a chance to see it and we can come up with some cool stuff for Silent Hill.
Silent Hill: Shattered Memories on the Wii received somewhat favorable reviews from critics and it would be great to see the series come to the next Nintendo console.
We can deliver all the latest Wii U news straight to your inbox every morning. Want in?