Sonic & All-Stars Racing Transformed Wii U is a possibility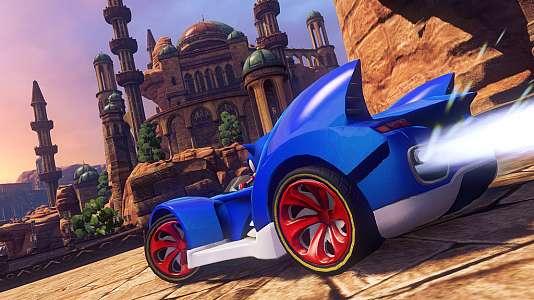 Sega's upcoming sequel to Sonic & All-Stars Racing could be coming to the Wii U. The racing game, which is already set to come to the PS3, 360, 3DS, Vita, and PC as a digital download could also make its way to Nintendo's next home console. When asked about the possibility of a Wii U version by CVG, Joe Neate, the game's producer said:
I'm sure there are still discussions ongoing about that at the moment. I think the platforms announced today are the only confirmed ones, but yeah, keep your eyes peeled for potential other platforms I'd imagine.
Adding to this, in an interview with the British newspaper Metro Neate had this to say when quizzed on whether Nintendo had told developers to keep quiet about games in development for the Wii U:
I… couldn't possibly tell you. But I agree with you, wouldn't it be a great idea to get this onto a platform like the Wii U!
We can deliver all the latest Wii U news straight to your inbox every morning. Want in?