Square Enix planning for Dragon Quest X's future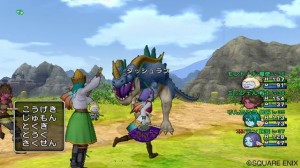 Dragon Quest X Online for the Wii still has some months before its release, with the Wii U version further away still, but Square Enix is already preparing for the future.
Dragon Quest X Online's producer, Yosuke Saito,  is recruiting staff for the "second package" of the game.
The new team will work on the expanding world of Dragon Quest X Online. Some of the positions being advertised include programmers and planners for UI, battle, world and player experience.
We can deliver all the latest Wii U news straight to your inbox every morning. Want in?