Tekken and Assassin's Creed to be ports of previous games?
Two of the first third party franchises announced to be making their way to the Wii U were Assassin's Creed and Tekken. We know very little about the form that these games will take.
While speaking to SPOnG, Tekken series producer, Katsuhiro Harada could not confirm that the Tekken game coming to the Wii U would be a brand new game. Harada stated that they were not far into development and were still seeing what Nintendo's newest home console was capable of. It could be that the Wii U will receive a port of Tekken 6 but one that takes full advantage of what the Wii U can do like Super Street Fighter IV for the 3DS.
Tekken 7 would also be a possibility as it was apparently reported to be in early development last month.
Though Harada did not go into much detail about Tekken for the Wii U he did share some ideas on how Tekken could be enhanced by the Wii U's new controller.
"Some examples you could think of for Tekken Wii U could be for perhaps something akin to a strategy guide. Before now you perhaps would have to go into a specific Practice mode in order to learn about your moves and your enemy's statistics. Now, you could pull up that data on the controller's screen while you're fighting an opponent. There are many possibilities for Tekken right now on Wii U."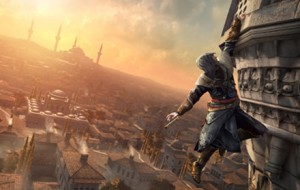 Ubisoft also would not confirm, whether the Assassin's Creed game coming to the Nintendo Wii U will be a port or an original game. However they did say that they would include touch screen maps, weapon selection and 'Eagle Vision' on the Wii U version.
So what do you think? Would you be ok with ports of previous HD games from the Tekken and Assassin's Creed franchise or do you want brand new games?
We can deliver all the latest Wii U news straight to your inbox every morning. Want in?