The Chinese ripoff of the Wii U
January 27th, 2012 in News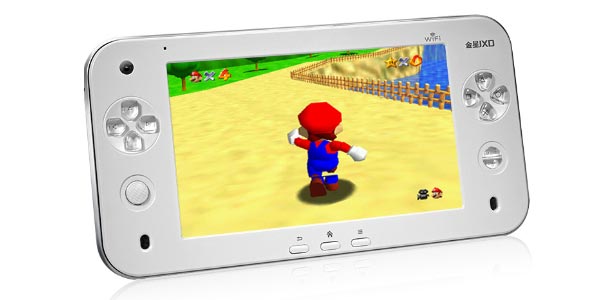 The Wii U is still a long ways off from release, but that didn't stop Chinese manufacturer JXD from "borrowing" a few elements of its controller. The JXD S7100 (pictured above) is an Android device billed as a "game console" on JXD's website. The S7100 features a 7-inch 800×480-pixel capacitive touchscreen, motion sensors (described as "gravity" on JXD's website), and comes in your choice of black and white.
JXD have released a batch of pictures of this device, which you can check out at their website (and while you're there, notice anything else familiar?). There is also a video, which you can watch after the break.
We can deliver all the latest Wii U news straight to your inbox every morning. Want in?