The gameplay in Assassin's Creed 3 changes with the seasons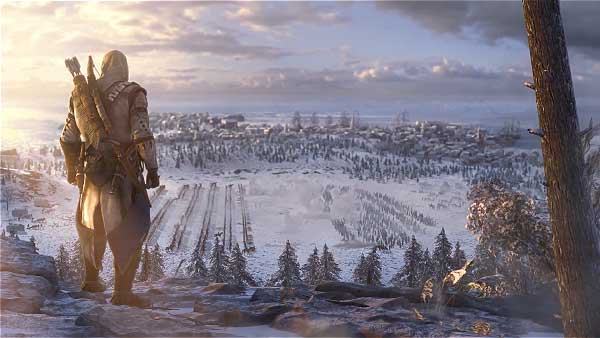 Assassin's Creed 3 features changing seasons, which will affect the game's mechanics. For instance, snow will slow down your movement, and might even block paths entirely in winter. As the in-game seasons change, you may, for instance, find traveling via tree-hopping to be a more effective way to get around. This sounds like a really c00l addition that will add a little extra variety to what's sure to be a massive, sprawling adventure.
The game will also include a number of significant historical events like the Boston Tea Party, the Boston Massacre, the Battle of Bunker Hill, the Siege of Boston, the Midnight Ride of Paul Revere, and the Great Fire of 1776. It's like social studies class, but an order of magnitude more awesome.
We can deliver all the latest Wii U news straight to your inbox every morning. Want in?