The key features of Darksiders 2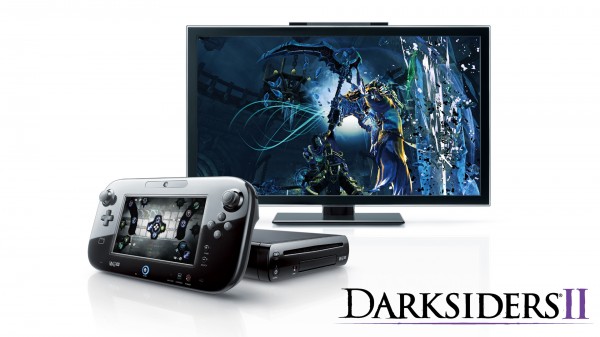 Darksiders 2 is shaping up to be a great release on the Wii U. THQ put out a press release outlining the games key features, which you can find after the break.
Play Death – Become the most feared of the legendary Four Horsemen, able to destroy entire worlds and battle forces beyond Heaven or Hell.
Epic Universe – Unlike anything the player has seen before, delivered in the unique style of Joe Mad.
Player Choice & Customization – Thousands of weapon and armor items, three diverse specialisations, along with customizable Harbinger & Necromancer Skill Trees allow players to create their own Death.
Replay-ability – Side quests, vast open world, endless equipment combinations, Skill Tree customization and leveling system offer compelling reasons to play through Darksiders II again and again.
Traversal – Death is a nimble and agile character capable of incredible acrobatic feats allowing the player to explore the world like never before.
Unique Wii U™ GamePad Functionality – Play Darksiders II like never before using the Wii U GamePad screen to instantly access inventory and abilities.
Different Ways to Play – Play Darksiders II on your TV, just on the Wii U GamePad, or with the Wii U Pro Controller.
We can deliver all the latest Wii U news straight to your inbox every morning. Want in?