The Wii was never intended to be a "casual" console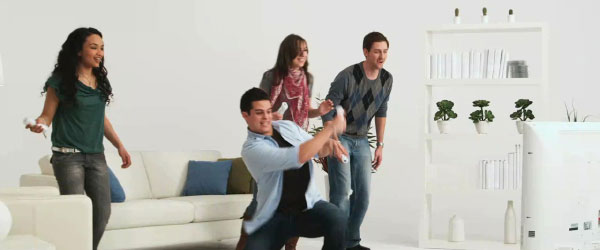 The Wii is notorious for its wide appeal to non-traditional gamers, which has skewed its public perception to that of a casual console. However, at the last investors' Q&A session, Iwata revealed that this perception was the result of a "misunderstanding" and a widespread misconception that "no or few core users [play] Nintendo platforms."
[We] do not think that developing video games for casual or light users is the only way to expand the gaming population. There was a misunderstanding that Nintendo was dedicated to such games at some stage of the lifespans of the Wii and the Nintendo DS.
Iwata went on to clarify that their ultimate goal is to continue expanding the gaming population with "software that can be accepted by a wide variety of consumers, irrespective of age, gender or past gaming experience". What may excite some of you is his admission that Nintendo could not do it alone and "would like to achieve [their] goal in cooperation with various developers."
In a nutshell, Nintendo are aware of where they went wrong with marketing the Wii and have promised to do better with the Wii U as well as the 3DS. That's the gist of it, but the original transcript is still a good read as Iwata went into much deeper detail than what I've summarized here.
We can deliver all the latest Wii U news straight to your inbox every morning. Want in?