THQ is "committed" to the Wii U, looks to do more than just ports with it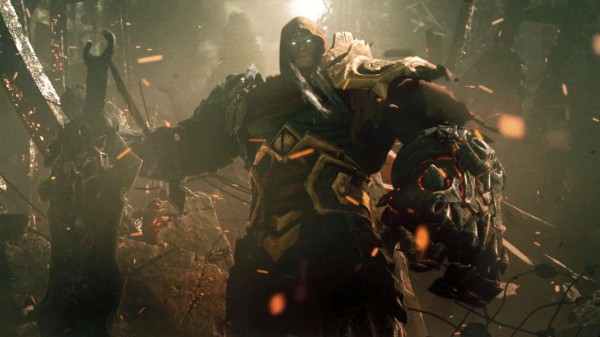 According to Danny Bilson, THQ's executive VP, the company is looking to make a true commitment to the Wii U beyond just simple ports. He teased a touchscreen-powered inventory system for Darksiders II, and overall seems to be quite excited about actually making games for the platform.
We're committed to that platform, so long as our developers find really interesting ways to use the controller so that it's a unique experience and much more than a port.

Obviously, even to port some of the stuff over could be very profitable, but we're really looking to use it. I mean, Darksiders 2 has a very deep loot and inventory system, and having that live and not having to click out of your screen is really a bonus in a game like that. And that's just one really simple example. Some of the two-player stuff in the living room on independent screens where you can't see each other is another one.

And then there's the things you can do with motion sensors, and using the screen as a window – there's all kinds of fun stuff. Even Nintendo had some fun stuff at E3 in their demo, throwing stuff from that screen to the other screen, things like that. You're going to see that in a bunch of our core games. As many as it makes sense.
In stark contrast to the many developers we've heard acknowledging the Wii U with a "it's interesting, but we'll see…"-type attitude, THQ are truly fired up about it and are looking to make the very most of the system. With an attitude like that, I'd say they've got a decent chance at establishing themselves as one of Nintendo's key third-party developers early on in the system's life.
We can deliver all the latest Wii U news straight to your inbox every morning. Want in?