Treyarch hint at possible Wii U version of Black Ops II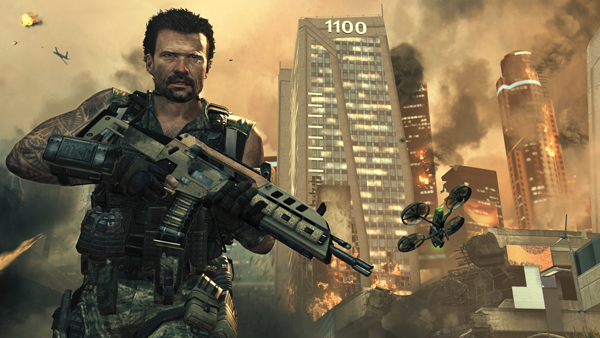 Update: It seems that a Wii version might not be in the works after all. The Call of Duty: Black Ops II 2 forum says:
"Members of the Wii Community — When migrating our forums from Call of Duty:  Black Ops to the new site, the "Wii" section migrated with it, which should not have been the case. To date, we have only confirmed development for the Xbox  360, PS3 and PC. We apologize for any confusion that this may have caused. Please stay tuned here for any updates."  Thanks to Derrick for the tip!
In an interview with Press Fire the head of Treyarch Studio, Mark Lamia, hinted at the possibility of a Wii U version of the recently announced Call of Duty: Black Ops II:
Ah! We're not… we're only talking about the other platforms at this time. But here's what I can tell you: Treyarch has a long tradition of working on the Nintendo platforms. A long tradition.
If that is not a strong hint at the possibility of a Wii U version of the game then I don't know what is. The game may also be coming to the Nintendo Wii as the  Call of Duty: Black Ops II site has a forum page for the console although no official comment about the game coming to the Wii has been made.
We can deliver all the latest Wii U news straight to your inbox every morning. Want in?