Vigil want augmented reality in Darksiders 2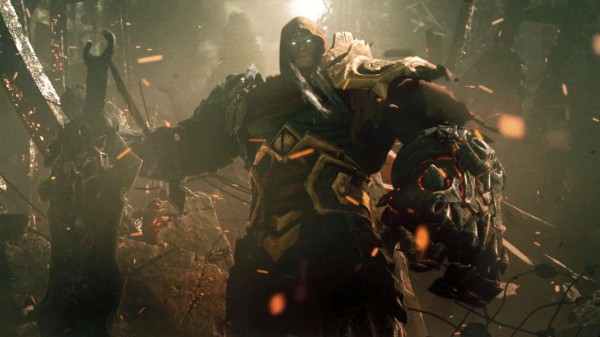 Vigil's Colin Banstead, the director of Darksiders 2, has some interesting ideas in mind for making use of the Wii U controller. Specifically, he's interested in an augmented reality-esque implementation of a throwing mechanism.
One thing I saw at the [E3] press conference that I thought would be cool is using the controller as a kind of AR thing.

Because we've got a mechanism in the game where you throw stuff. In the first Darksiders game, you'd have to pick something up and throw it at a target.

It's always a little difficult to use a joystick to aim precisely and you could have it so as you picked up the [Wii U] controller it would sense when it was held up in front of you and it would turn into a display showing you what was on the screen, and you'd move the target with the controller.
Along with Ninja Gaiden 3: Razor's Edge, Darksiders 2 is the only other Wii U launch title we know of so far. You can pre-order it at Amazon here.
We can deliver all the latest Wii U news straight to your inbox every morning. Want in?