Wii U has 50% more processing power than PS3/360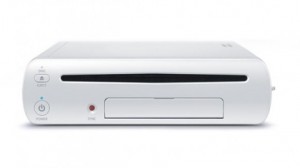 It was rumoured that the Wii U was as powerful if not more powerful than the PS3 and Xbox 360. When it was revealed at E3 it was obvious that it was packing some serious power. Now the analyst, Arvind Bhatia has claimed that developers he had spoken to have said that the Wii U is quite a bit more powerful than the PS3 and 360.
"Some of the developers we spoke to indicated to us that the console will have 50 percent more processing power compared to the PlayStation 3 or Xbox 360. This is yet to be confirmed by Nintendo." He said.
This isn't too much of a surprise after we've seen the console stream images to its controller with apparently no lag.
So, is it powerful enough?
We can deliver all the latest Wii U news straight to your inbox every morning. Want in?