Wii U to get Professor Layton ports? Maybe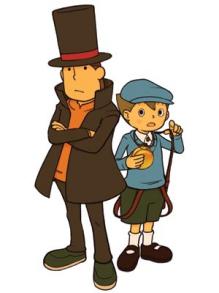 Japanese game developers and producers have been sharing their thoughts and opinions on the Wii U. The gaming website Andriasang have translated their thoughts.
Interestingly, Akihiro Hino, president and CEO of Level 5 said that because stylus-based games like Professor Layton can now be played, they can consider ports. He also said that the system could expand the type of game that can be played in the living room, so he'd like to think about these types of game in the future as well.
It does definitely sound like there is interest in bringing Professor Layton to the system. A HD Professor Layton collection would definitely sit well with me.
We can deliver all the latest Wii U news straight to your inbox every morning. Want in?