Wii U version of Aliens to be one of the best looking ones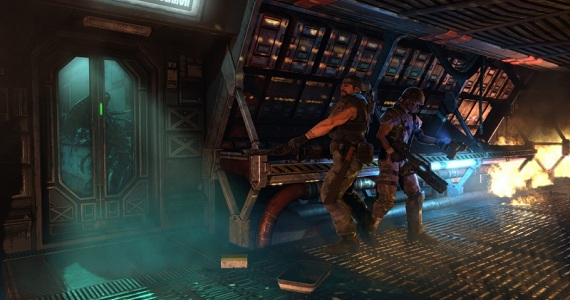 Gearbox have been quite positive about the Wii U and could see potential in the console's touchscreen controller. In an interview with CVG, chief creative officer, Brian Martell announced that he thought that the Wii U version of their upcoming Aliens: Colonial Marines game would be one of the best looking ones:
I think things like the Wii U are becoming very sexy with what you can do with the controller and especially with what we're able to do using things like motion tracker or whatever sub gameplay that you get to see on there. I think that's a compelling experience. I think the machine itself will be one of the best looking versions of the game, because they've got more RAM than some of the other things and they're late in the cycle, so they've got this really great processor and all that kind of stuff.
Gearbox previously mentioned that they had not revealed all the ideas that they have for the Wii U and it will be interesting to see what they have planned for the Nintendo console's version.
We can deliver all the latest Wii U news straight to your inbox every morning. Want in?