Zelda: Skyward Sword is still coming to the Wii in 2011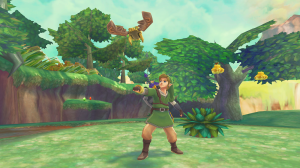 In other words, it won't be going the way of Twilight Princess and jumping to the Wii's successor at the last minute.
In an interview with MCV, Nintendo's marketing manager Rob Lowe (re-)confirmed this by telling us that, "there are great new pieces of software launching this year such as Wii Play: Motion in June and Legend of Zelda: Skyward Sword later on in 2011." So if you were afraid of Skyward Sword getting moved (and potentially delayed), you can rest assured that you'll still be able to get your hands on it this year.
We can deliver all the latest Wii U news straight to your inbox every morning. Want in?