A second image of the 'Project Café' SDK leaks out – fake or not?
Yesterday, an image of what was thought to be a Wii 2/Project Café document leaked out, depicting a number of controllers for the system. It also included a colourless schematic of the Wii 2 console itself, which looked like an unexciting white box.
Today, that box suddenly gets a bit more exciting. Nintendo Master published a new picture today which appears to reveal the unit in its full glory. They note that if the image is, in fact, real, it is one of a development kit, so it may not look exactly like the unit that consumers will get to buy in stores. See the image after the break.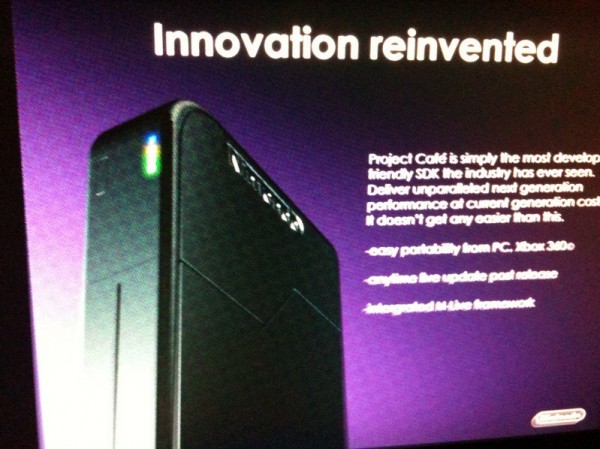 The text is a little blurry in the image, so I'll save you the trouble of deciphering it. It reads:
Project Café is simply the most developer-friendly SDK the industry has ever seen. Deliver unparalleled next generation performance at current generation costs. It doesn't get any easier than this.

easy portability from PC, Xbox 360
anytime live update past release
integrated Ad-Live framework
There is still a good chance this is fake, but seeing the same console design leak out of a different source is bumping the credibility meter up a little. I'll keep you posted on any further updates we get on this. Until then, we're free to speculate: now that we get a second picture of the same console, do you still think it's a fake? Leave your thoughts in the comments!
We can deliver all the latest Wii U news straight to your inbox every morning. Want in?