Aonuma shares some more thoughts on Zelda Wii U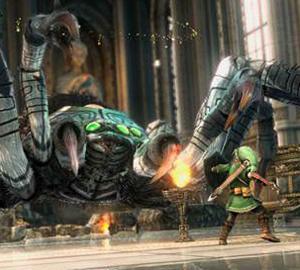 While speaking to Nintendo Power, Eiji Aonuma shared some more thoughts about what features could be included in Zelda Wii U. While he didn't go into any detail claiming that it would spoil the reveal of the game he did speak about how the touchscreen controller could be useful in a Zelda game.
"But one thing I certainly find myself liking is a lot – that you saw in the Wii U Zelda HD experience – is the idea of being able to pill your map onto a separate screen and really make use of that separate display in order to make your adventure more exciting and more streamlined. That is certainly something I find very appealing."
I think we can definitely bet on being able to select items and view maps using the controller screen in not just Zelda but other games as well. Aonuma also reiterated that the art style for Zelda is still 'up in the air'.
"Really, this time around it was more about seeing what we can do with the Wii U. In making the experience, we had the Twilight Princess art style as a base more or less to gauge what we were doing. But for a Wii U Zelda in the future, there's no art style or design direction that's been laid down – we're very open to distinct possibilities."
We can deliver all the latest Wii U news straight to your inbox every morning. Want in?