Batman: Arkahm City has to adapt to the Wii U's strengths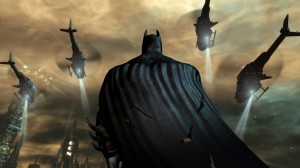 During an interview with NowGamer, Batman: Arkham City developer Dax Ginn said that he is perfectly fine with the current power of consoles, but that he also finds the Wii U very exciting. He says that, though the Wii U makes many advancements, not all of them match the game's design perfectly.
The design of the console is really trying to do a lot of different things. I think the things that it's trying to do, it's going to be very good at. But it's not one-to-one comparable to the things we've done with this game.

So without a doubt, we're going to have to think about what that means, how the game is going to have to adapt in order to play to the strengths of the console.
Good news to see that Arkham City isn't just being ported over. Aside from obvious graphical enhancements, I hope lots of thought goes into the controls; I'd love to see how such a well-rated game plays with the tablet-controller!
We can deliver all the latest Wii U news straight to your inbox every morning. Want in?